Our trip to Italy and France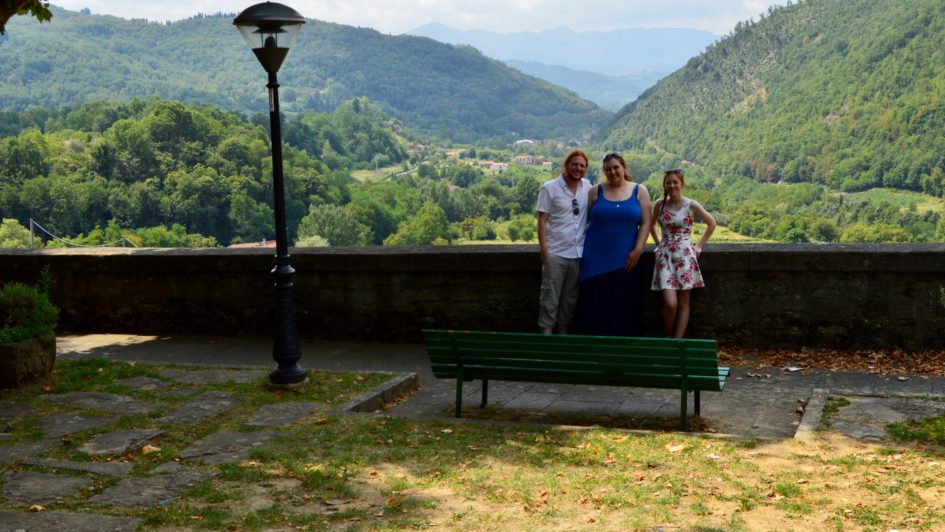 This year Laura and I took my little sister Elizabeth (better known as Stinky) to Italy for her 18th birthday. I won't bore you with a thousand holiday snaps, but I'll tell you some of the highlights.
We drove down from Scotland to Sussex, before heading to France a few days later. We drove through France, stopping at a few little places on the way to Italy.
We stayed in a house owned by Laura's Aunt. It's nestled in the middle of the mountains in a village called Cecina.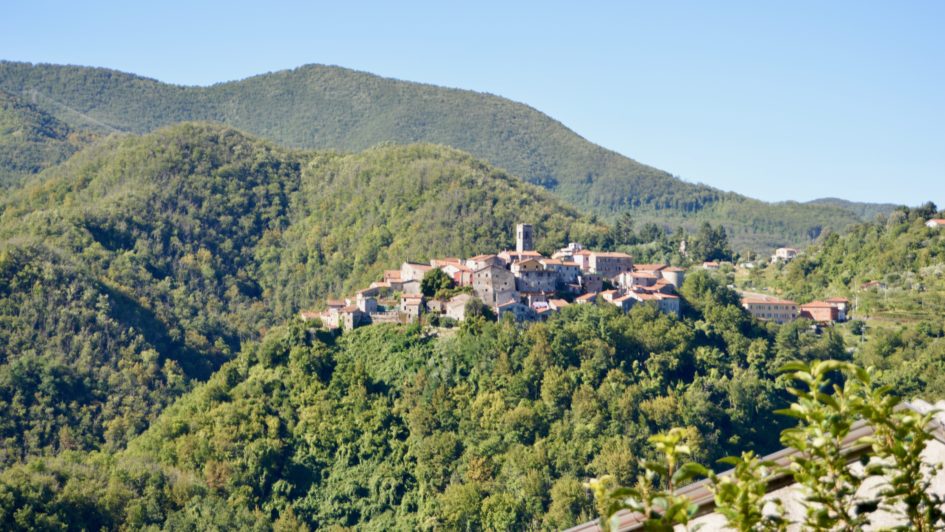 The house, and all of the other buildings in the village are quite old; so it has its quirks. A few bits of plaster cracked on the walls and ceilings from earthquakes, a temperamental front door, and a lack of central heating. Though the latter is not really a problem in the 36ºC+ heat!

There was also a resident Scorpion, so that was cool! First time I've ever seen a Scorpion. Turns out they're not really that bad - films are seriously unfair to arachnids.
Here's a photo of the Scorpion. It's about an inch and a half long.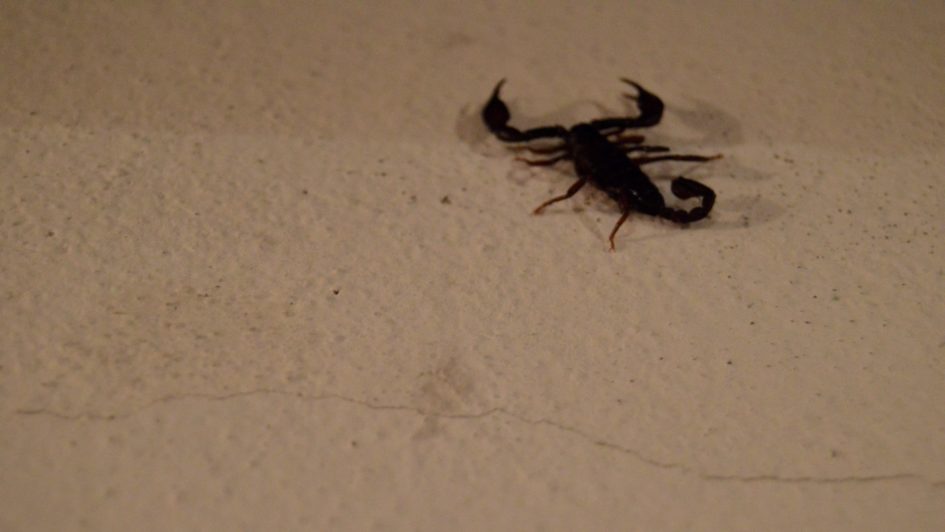 The house was our base of operations for the bulk of our holiday. After evicting Scorpio, we settled in and made it our home for the next week.
Cecina has a great little school. It's especially great, because after hours it becomes the pub! At about 9pm we'd head to the pub and drink wine, coffees, eat ice creams, and drink quite a lot of Limoncello. Between Laura's knowledge and Google Translate we managed to speak to the locals, find out about Cecina, how they remembered her cousins, and how they remembered Laura's little sister from when they'd visited ten years ago!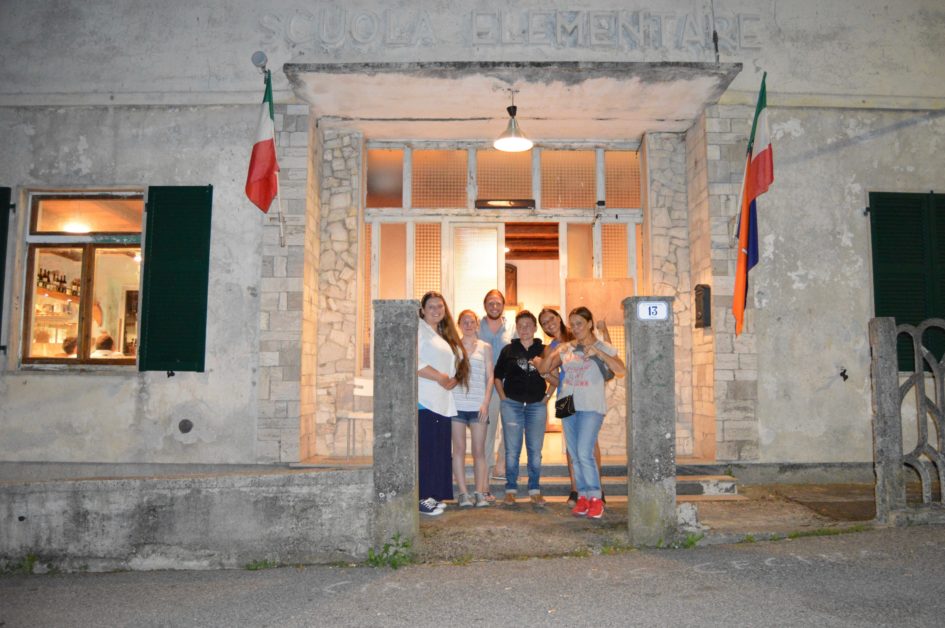 We visited some amazing places during our trip, like Equi Terme. It has natural geothermal pools, people were covering themselves in natural mudpacks, and bathing in the crystal clear pools.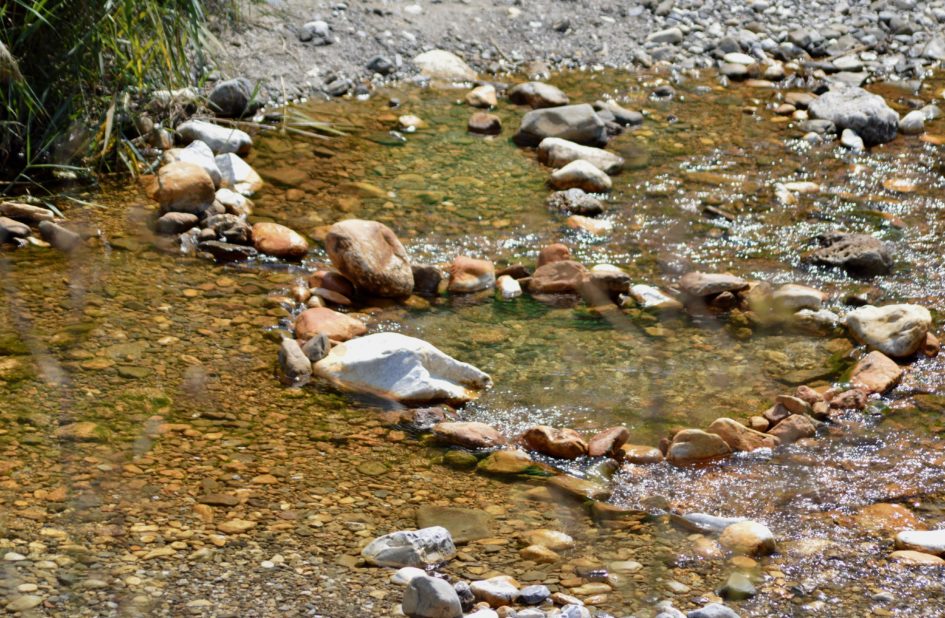 While the pools were relaxing, the best part of Equi Terme had to be the caves with their ancient stalagmites and stalactites. Laura (who's degree is in Geology) walked through the cave network with a permanent grin on her face.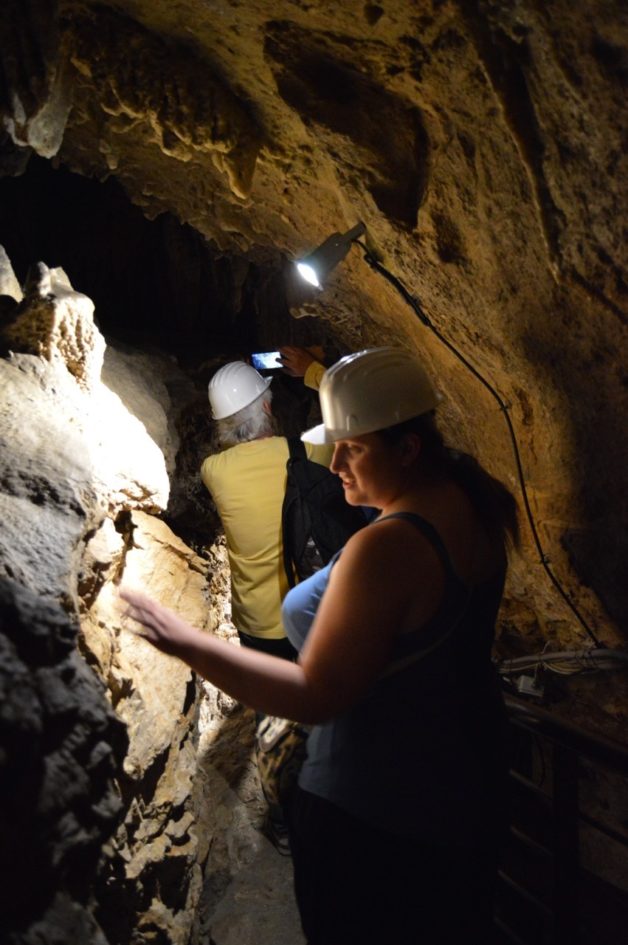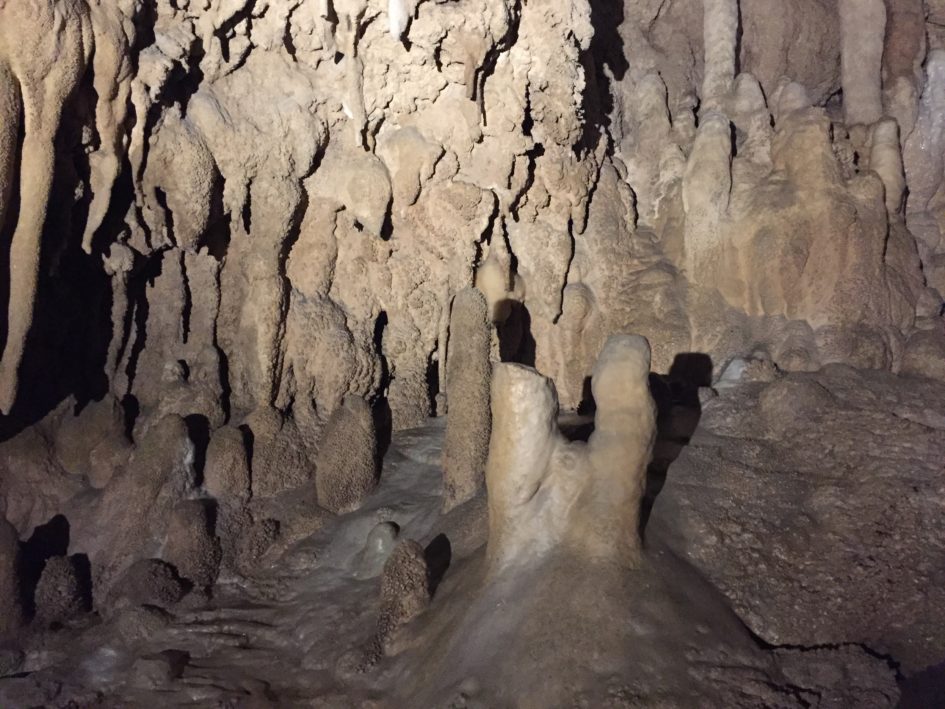 One of the best parts of the trip was visiting some of Laura's family. We met up with Laura's sister Eve, who was InterRailing around Europe at the same time and took her with us.
Her family weren't expecting a visit and hadn't seen Laura or Eve in a decade. The look of realisation and excitement on their faces when they realised who was knocking on their door will stay with me for a long time.
We spent a night in the Hotel Barolo. A little family run hotel in the middle of countless vineyards growing Nebbiolo grapes.
They cooked some very tasty food and served some delicious wine. The hotel has been run by the same family for three generations. They said Laura and Eve are the first Nebbiolo's they can ever remember staying there.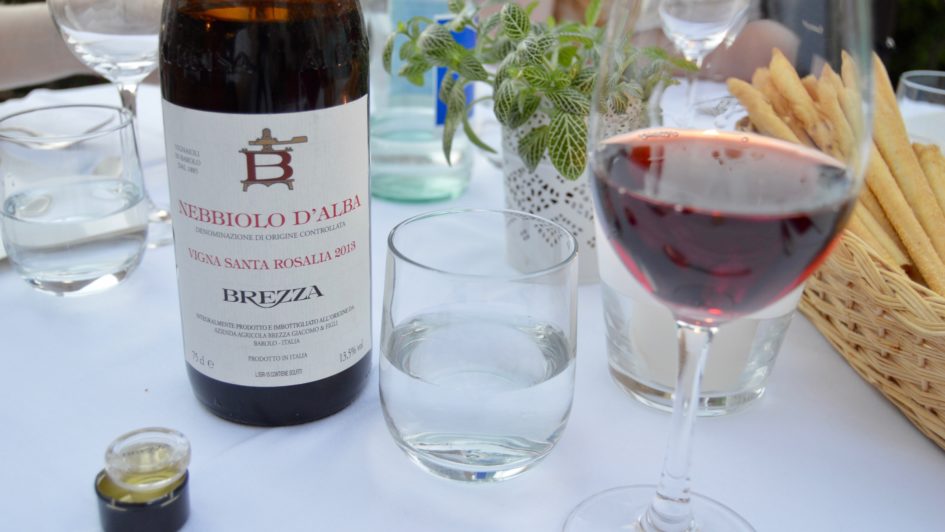 There was just one day left of our holiday before our ferry back to the UK, and so we had to find one more place to stay.
For the first time we tried Air B&B. Turns out it's pretty good :D
We spent the last night of our holiday in a Chateau in Fontaine just outside Dijon. There was no one else staying there at the time, and so we had the entire Chateau to ourselves.
I have to say this was the icing on the cake. A wonderful way to end our holiday.