A quiz game, based on the classic TV series M*A*S*H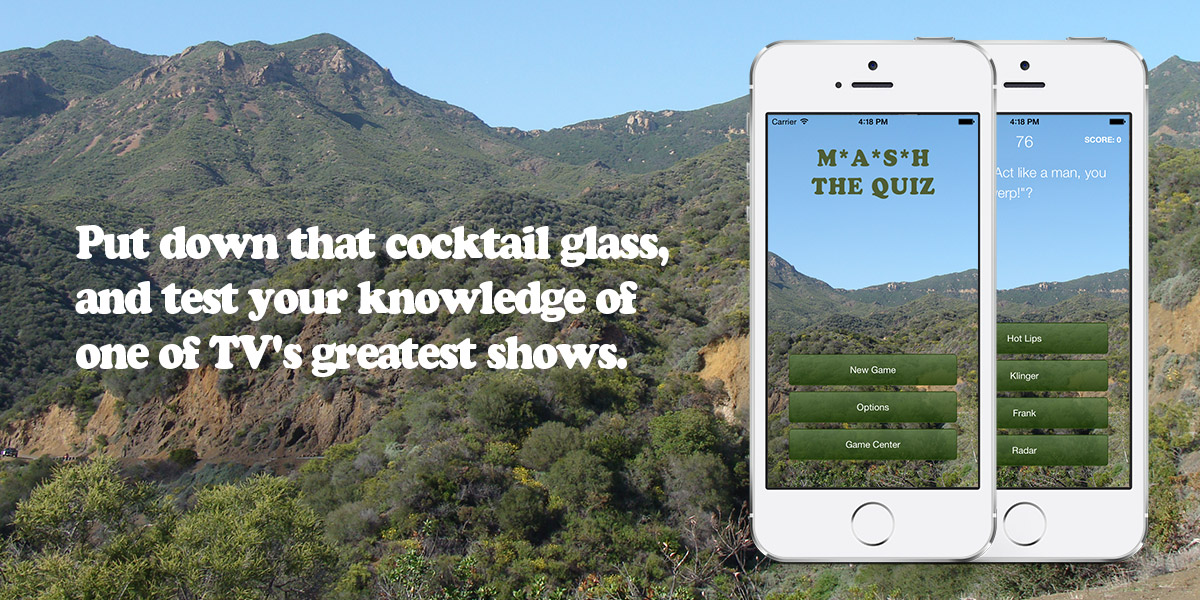 My M*A*S*H quiz provides over 100 questions, answer shuffling, Game Center awards and timed bonuses.
The game is built on PhoneGap using HTML, CSS and Javascript.
I am currently working on an update that adds some additional questions, smoother animations, analytics, and a couple of bug fixes.

---
Thanks
PhoneGap Plugins
Huge thanks to Lee Crossley for the Game Center PhoneGap plugin.
Images
Thanks to Flickr user Bonita de Boer for her image of the Santa Monica Mountains, the scene for many of the M*A*S*H environments.