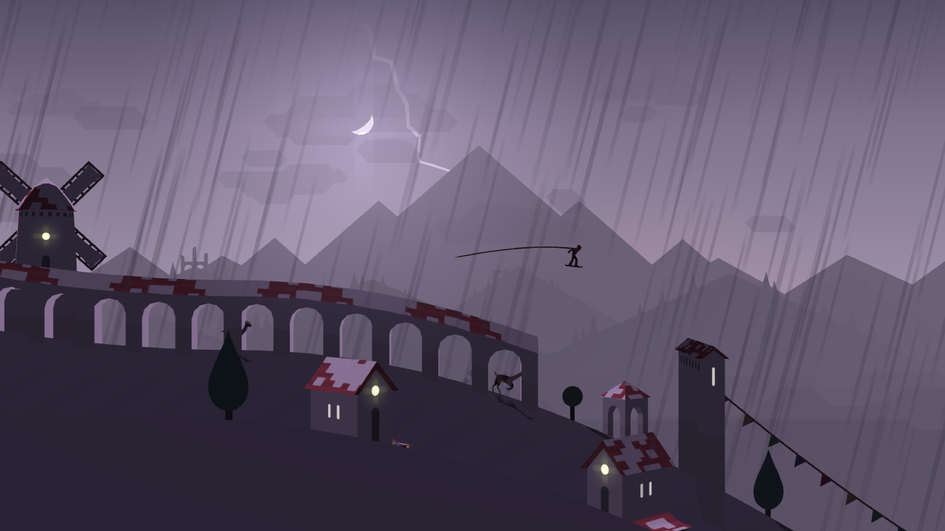 It's not often that I post a review on my blog, but once in a while something comes along that I feel I should just give a little nod to.
Alto's Adventure is a beautifully stylised game for iOS, with changing weather, simple objectives, and the replayability of Super Mario.
The premise of the game is simple. You play as a snowboarder attempting to get as far through the world as possible, while collecting points for stunts, and rounding up escaped Llamas.