Practice hike for our Queen's Scout expedition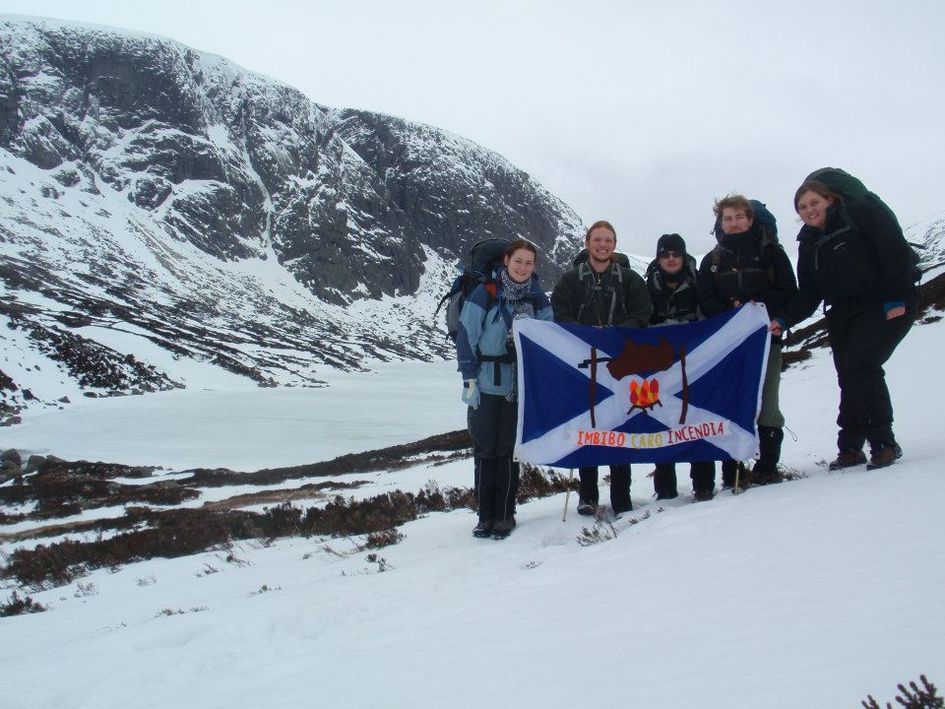 On Friday night at about 6pm we set off from Loch Muick car park to begin our two day practice hike for our DofE and Queen's Scout expedition.
As we crossed the first bridge near the visitor centre, we noticed a fair amount of ice build up along the river; we knew it was going to be cold weekend.
After dividing up the kit, we hiked to the bothy beside the loch, and pitched our tents before losing too much light.
We returned to the bothy to cook our meals, and we realised we'd made a stupid mistake. One of Trangias had been left at the car park, leaving us with only one to cook with. After cramming as many Wayfayrer meals into boiling water as we could, we waited for our dinner.
The tiny Vango tents, were certainly a snug fit for two and after a toasty nights sleep we awoke ready for a day of hiking in the sunny mountains.
The early morning view over the loch was spectacular!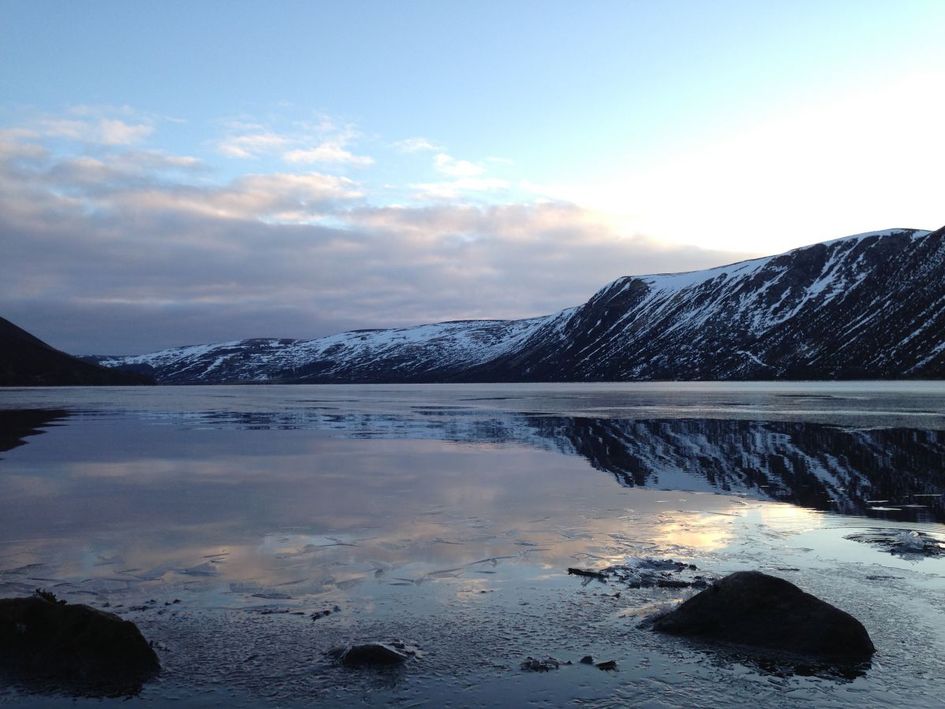 We had breakfast, and packed everything away, ready for a great day. The route we had planned was to take us up at least three Munros.
The hike started off fairly easily, quite an incline, but not too much in the way of a challenge. However as we got higher, things got worse.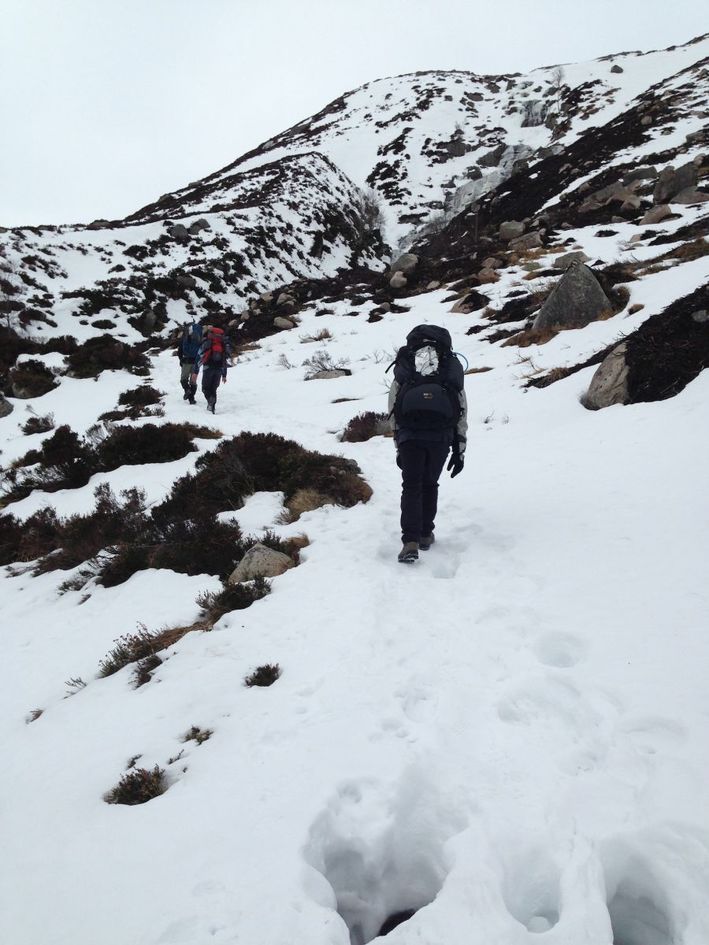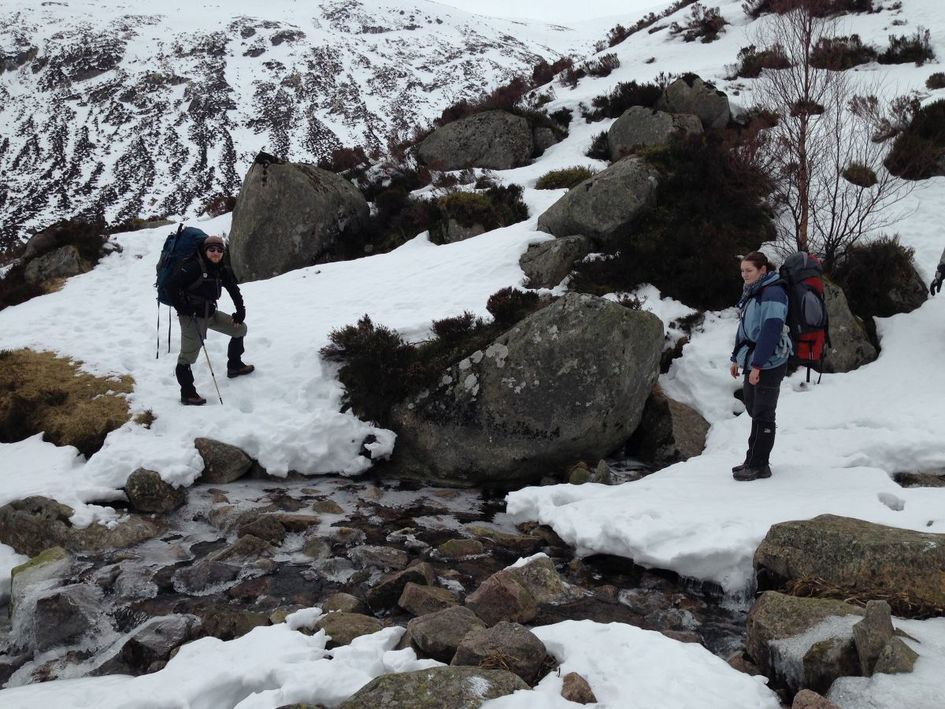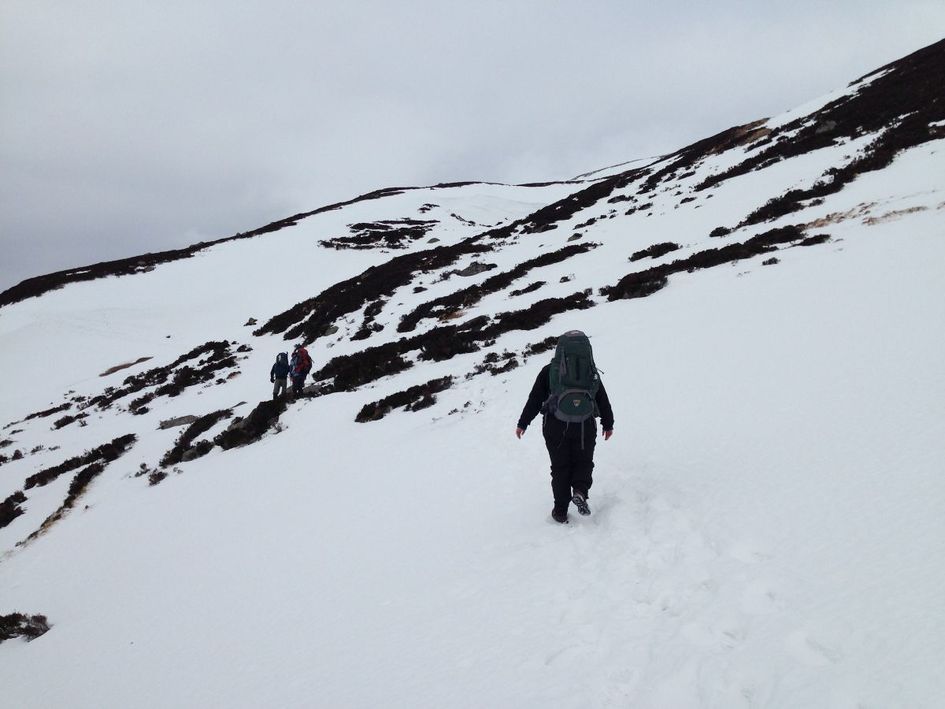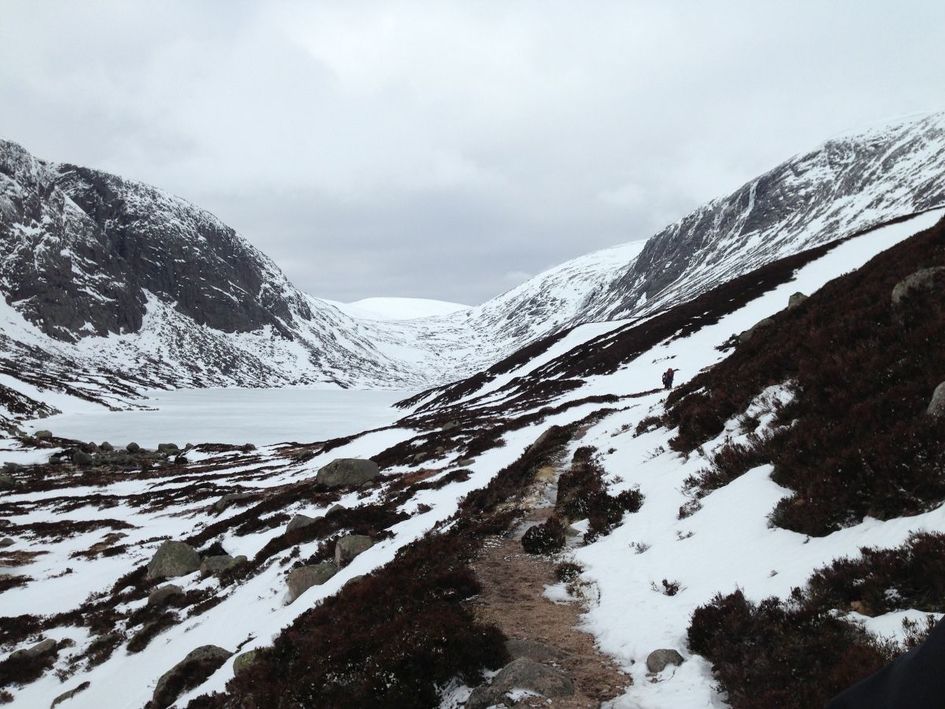 Things were getting a little treacherous, and Dubh Loch was completely frozen over. For our own safety we decided it was best not to continue, and that going any further would have been reckless.
On our way back we stopped for a snack and a much needed break by Loch Muick.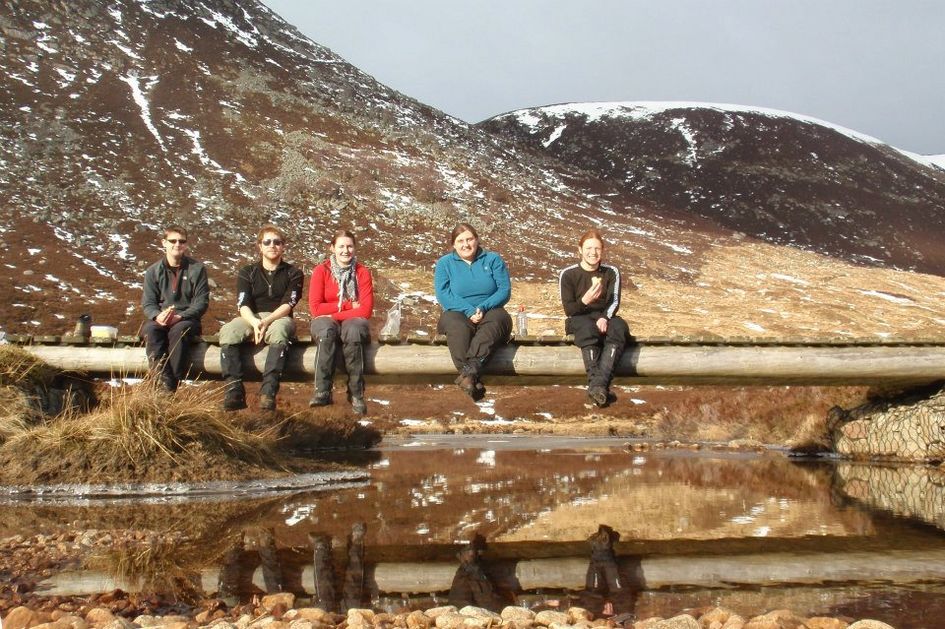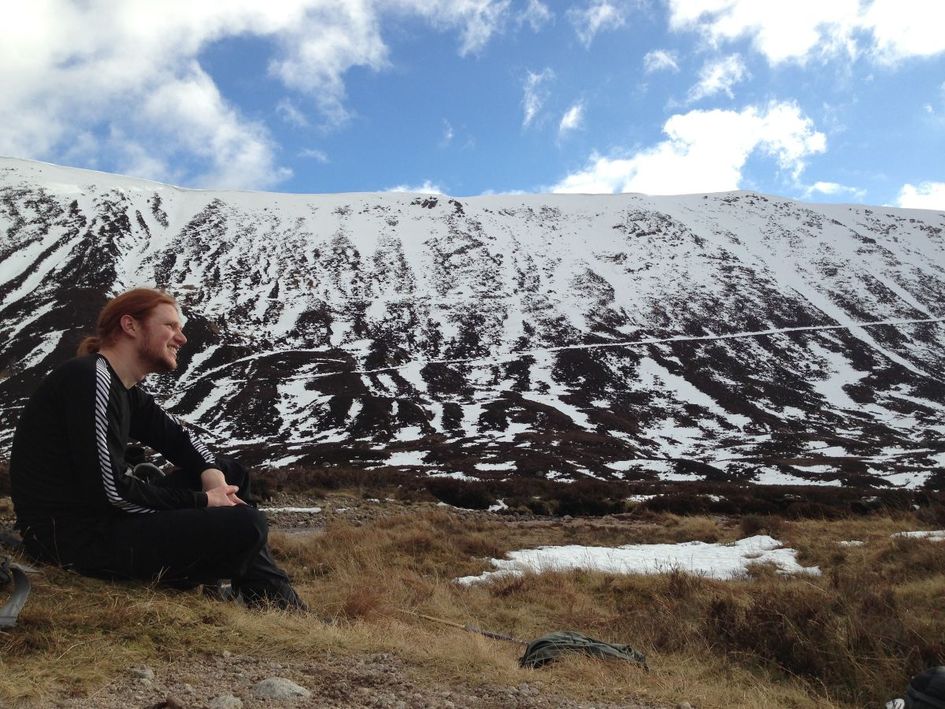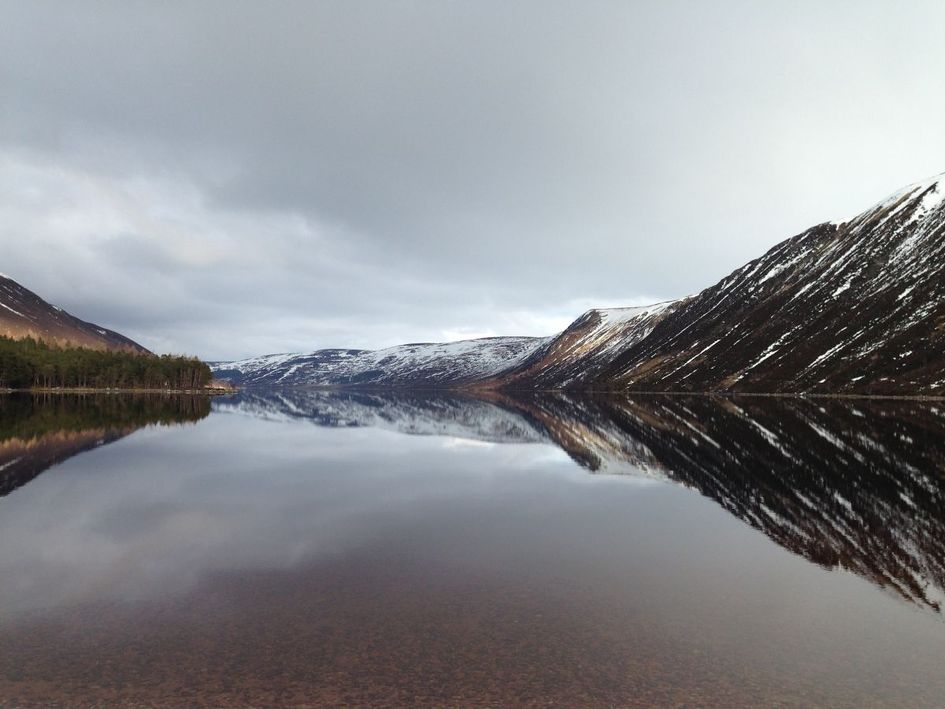 The way back to the car park was perhaps more dangerous, with large parts of the path having only space for one foot in the front of the other, with a drop to the left, and a steep mountain side to the right. For obvious reasons, I didn't find time to take any photos there.
As a practice hike, this was a big success. We got used to new kit, and more importantly got a better idea of the limits of the team.