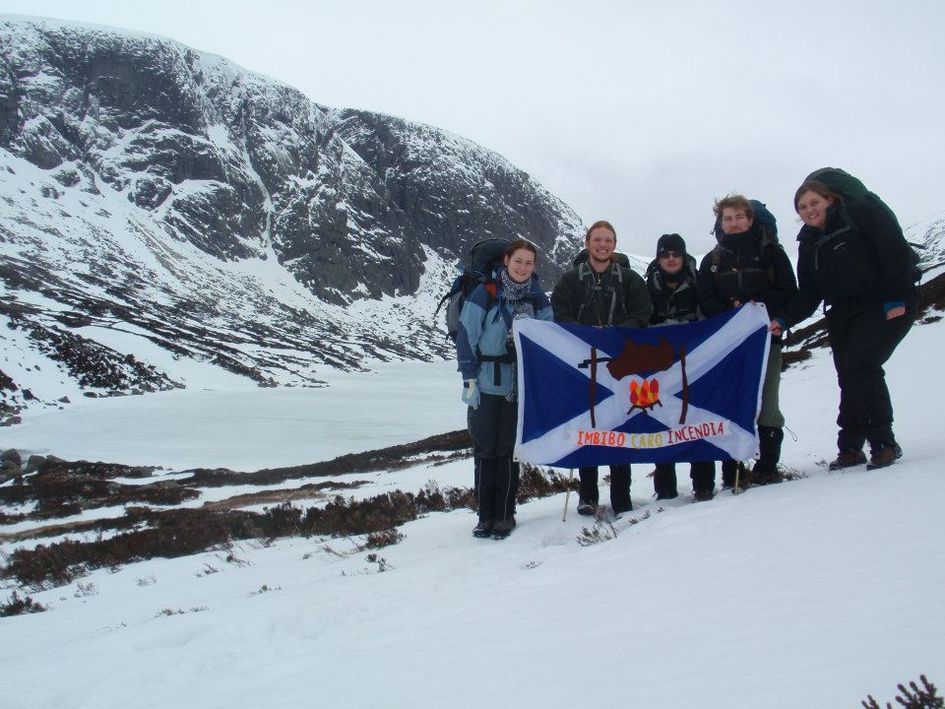 On Friday night at about 6pm we set off from Loch Muick car park to begin our two day practice hike for our DofE and Queen's Scout expedition.
As we crossed the first bridge near the visitor centre, we noticed a fair amount of ice build up along the river; we knew it was going to be cold weekend.
After dividing up the kit, we hiked to the bothy beside the loch, and pitched our tents before losing too much light.